Get to Know Us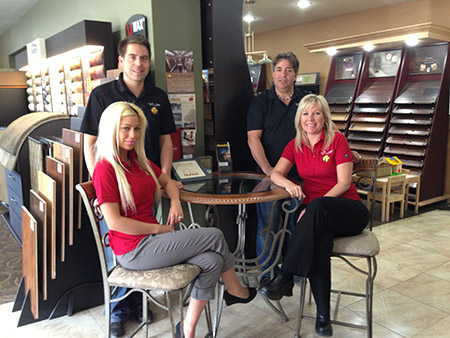 1986 – Founded as a proprietorship by Carlos & Yvonne Carrillo. Our strengths were with service and expertise on flooring installations. Originally we offered Carpet & Vinyl Installations, but Carlos realized early on the need to expand our horizons into tile and hardwood installations, as well commercial needs. We worked very hard for a number of years to build up clientele and our word of mouth reputation of quality work.
Family owned and operated, Father, Mother Son & Daughter Team, to bring you the best quality of service possible.
Truly hands-on experience to guide you through the flooring renovation process to help you with any decision making or problem solving that may occur.
Offers many different types of Flooring Products for your flooring needs. Carpet, Vinyl, Laminate, Tile, Hardwood, Engineered Hardwood… we have it all.
On Staff Certified Interior Decorator to help you choose the right flooring styles & colors to suit your taste and help with paint colours and other interior choices.